Senior Dial-a-Shopping Bus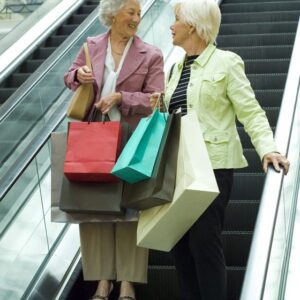 Unfortunately, due to Covid government restrictions the shopping buses have been cancelled until the Covid situation has improved.
We wish you and your families all the best in these difficult times.
We are available by phone and email if you need any assistance or advice.
Keep Safe
ANLC operates a Dial-a-Shopping-Bus service for older local residents. Twice a week we take our community bus, and shoppers, to local shopping centres.
On Mondays, the bus alternates between the Forest Hills and Waverley Gardens shopping centres. On Fridays, the bus visits Ashburton or Chadstone Shopping Centre, allowing around three hours shopping time.
Local shoppers can book a pick up and drop off at home, or meet the bus at the Centre.
If you or a family member live locally, and are aged 65 or over, why not leave the car at home and book a seat on the bus on Mondays and Fridays. Travel in safety and style on the ANLC Dial-A-Shopping-Bus.
Cost: $3.00 per shopper per trip
Monday shopping: Forest Hill or Waverley Gardens shopping centres
Friday shopping: Ashburton or Chadstone Shopping Centre
Bookings: Call 9885 9401 to book
Eligibility: To be eligible for this service you must be registered with MyAged Care and be CHSP funded. This can be done online at myagedcare.gov.au or by calling 1800 200 422. ANLC staff can also assist with this.
Funding
The Monday shopping bus service is funded by the Australian Government Department of Health. Visit the website for more information.
Although funding for this activity has been provided by the Australian Government, the material contained herein does not necessarily represent the views or policies of the Australian Government.
The Friday shopping bus service is kindly funded by the City of Boroondara.